Teddy Bear
Teddy Bear and the Gang ... (affectionately known as the Wrecking Crew.) "Teddy Bear provides love, security, and character to an already colorful household.
(In other words, he fits right in ...!)" - Stephanie -
____________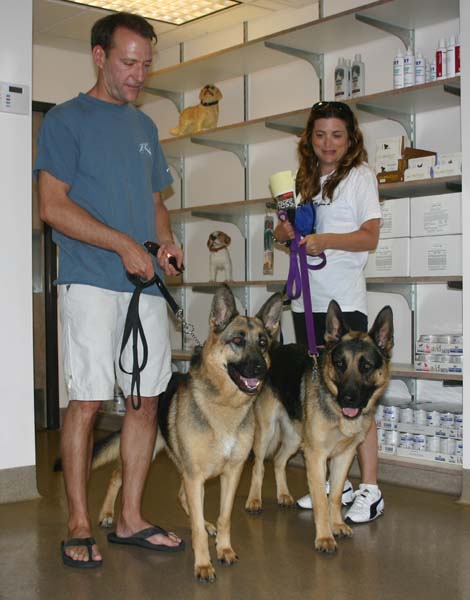 Frieda, (now BooKoo) with her new "brother," Oso
(da vero, OsoBookoo - delicioso!) and felice genitori,
Tom and Pamela who love to halt traffic with their
exquisite showstoppers!
____________

Tilly said her last goodbyes to Froggy the night before
she flew off into the wild blue yonder to her wonderful new home. Foster mom, Susan was bereft!
____________
Lexi

Lexi's mom Pat wants us to guess which one is
little Lexi in the basket???
____________

"Should I stay blond like Mom, or go red like Sis? Who cares, this is my lucky day!"
____________
Sasha



"After my checkup at Brent-Air Animal Hospital,

I went home with my new mom and dad ... they think I'm a loveable terror!"

Thank you again for bringing her into our lives.
She is such a blessing!
-Theresa and Rick
____________