Westside German Shepherd Rescue of Los Angeles is a non profit 501(c)3, no kill rescue committed to saving
all types of German Shepherd Dogs from high kill shelters and adopting them to loving, qualified homes.
Tobin von Thaden
Tobin von Thaden is a very handsome 5-6 year old German Shepherd. Tobin is a gentle and soulful boy who adores the company of people. He is convinced that the best place to be is next to you and he follows you around in the hope of some full-body petting. Or he may opt to just to lie by your side and heave a big sigh of contentment. He's of medium energy but, overall seems a mellower, more laid-back type. He knows his sit, might be house-trained and accepts treats gently. He knows that pleasing you is the way to all good things, and he listens well. Tobin also walks well on a leash. Right out of the kennel, he is ready to go with a wagging tail. The more people he meets on his walk, the more his tail will wag. Tobin meets calmer dogs well but is careful to avoid the pushier or more energetic ones. Off leash in playgroups, he roams around happily and does fine around polite dogs such as himself. (He gives a warning to back off to pushy ones, and he's a no for cats.) Come meet Tobin if you'd like a gentle spirit and fluffy tail wagging.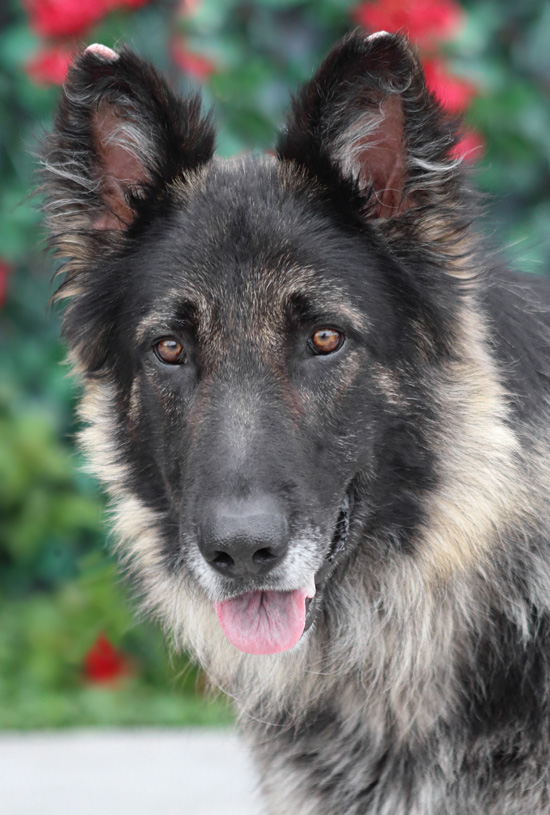 You may now use your credit card to make a DONATION,
pay an ADOPTION FEE or contribute to a
MEDICAL FUND using the convenient and secure PayPal Service
Copyright © 2003 Westside German Shepherd Rescue. All rights reserved. 220507, p220513