Titan von Templin
Titan von Templin is a stunning 2 ½ year old classic looking German Shepherd. Titan is large and well muscled; he looks like he came out of a book on the German Shepherd breed standard. Titan has obedience training and knows his commands. He walks well on the leash, but does alert to other dogs on a leash. He needs an experienced German Shepherd person who has dealt with a stronger personality. He is good with large dogs he knows, but he isn't a dog park dog, he doesn't like all dogs. He is great with the volunteers and staff at the kennel; he needs someone who will establish a relationship with him before trying to boss him around. He is too much for small children. Titan is housebroken and loves to go for rides in your van or car. He would be the best companion for the right person.
Update from Titan's foster dad who is a trainer:
Titan is coming along very well. I am
focusing on working him with children, little dogs, and lots of strangers. He visits the dog park several times a week and I work him with my client dogs nearly every day. He has zero issues with calm dogs, and zero issues with excited dogs he meets properly, but he still gets overexcited around excited small dogs he doesn't know and he sometimes alerts on the leash. He's ready to go now to someone who knows what they are doing and will continue the program he is on. The only requirements he will have is a home that can maintain strong leadership and a very active home. He needs a lot of physical exercise and mental stimulation.
He is a wonderful dog; my wife is so in love with him, she will cry when he gets adopted.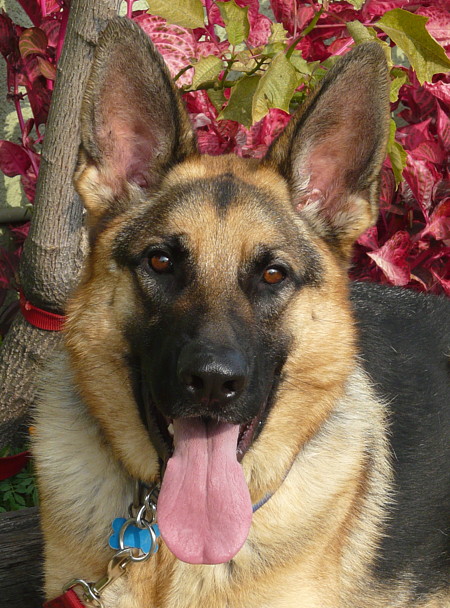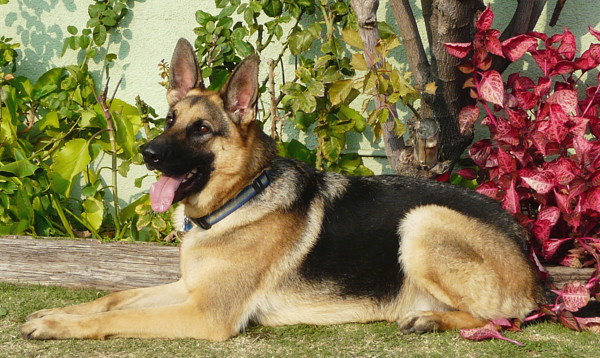 Titan with his foster family
You may now use your credit card to make a DONATION,
pay an ADOPTION FEE or contribute to a
MEDICAL FUND using the convenient and secure PayPal Service
Copyright © 2003 Westside German Shepherd Rescue. All rights reserved. 90107, 91102