Westside German Shepherd Rescue of Los Angeles is a non profit 501(c)3, no kill rescue committed to saving
all types of German Shepherd Dogs from high kill shelters and adopting them to loving, qualified homes.
Gage von Gallin
Gage von Gallin is a beautiful 11-12 month old German Shepherd. One look in those stunning, amber eyes reveals the sweet soul of this young, handsome dog. On leash he is delighted to begin his walk, happy to meet and join a large pack of other dogs and to walk in rhythm with the handler. He is keen to explore along the way and so pleased to meet any people passing by. Gage is one of the biggest love bugs currently at the rescue. He cannot get enough love and attention and will even give kisses. Gage is of medium energy and he may be house-trained. He knows his sit and down commands and, though he is enthusiastic about treats, he accepts them gently and with finesse. He tested well with a small dog and doesn't seem to mind cats. Gage is comfortable off leash in play groups and meets the other dogs well. He is more likely to go exploring on his own with his fine senses (especially with that handsome snout) than to engage with the other dogs. And his constantly-wagging tail suggests he is finding plenty of interest to engage his intelligence. He likes to try and share his discoveries with the people present in the yard. He intermittently seeks them out to report, rubbing against them for praise and pets. Gage would like to find someone willing to see the world through his gorgeous eyes (and his skillful snout!). There is so much you can learn from each other.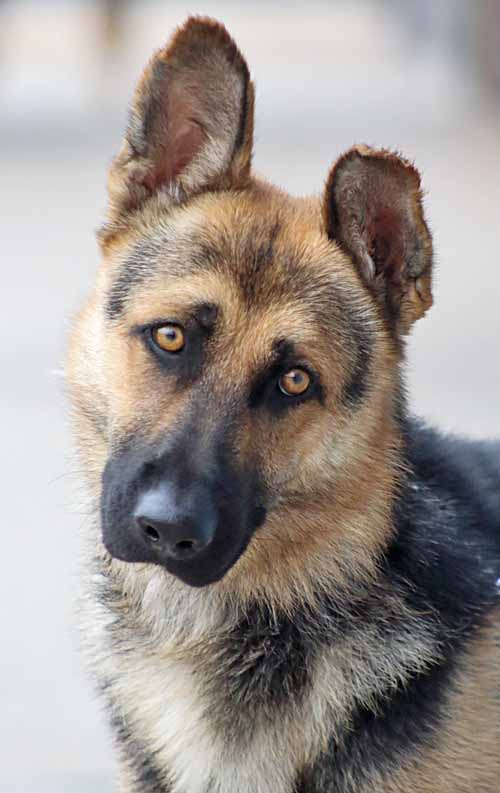 You may now use your credit card to make a DONATION,
pay an ADOPTION FEE or contribute to a
MEDICAL FUND using the convenient and secure PayPal Service
Copyright © 2003 Westside German Shepherd Rescue. All rights reserved. p210903