Brownie von Valley
Adopted

Great with kids, dogs, cats, housebroken, loves to cuddle in bed with the gang. What more could anyone want in a wonderful family pal? Brownie is a big wonderful, easy going guy. Brownie is 6 years old and 85 pounds. He is a very classic looking, well-bred dog, but even better than that is his wonderful temperament. Bownie was the Pet Star of the week at the shelter. The staff adored Brownie and everyone wanted to be there when Brownie got to walk out of the shelter a free man! His first stop was to get a double cheeseburger plain. He was very gracious to just nibble from our volunteer's hand when he was dying to devour the whole hamburger. Brownie walks well on a leash and is very responsive. Brownie is an incredible dog and wants to be part of your family.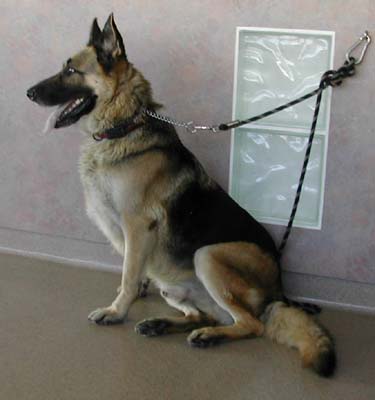 You may now use your credit card to make a DONATION,
pay an ADOPTION FEE or contribute to a
MEDICAL FUND using the convenient and secure PayPal Service
Back to Available Dogs
Copyright © 2003 Westside German Shepherd Rescue. All rights reserved.
Last Updated 11/13/2004.