Westside German Shepherd Rescue of Los Angeles is a non profit 501(c)3, no kill rescue committed to saving
all types of German Shepherd Dogs from high kill shelters and adopting them to loving, qualified homes.
Klara von Colpin
Klara von Colpin is a gorgeous 1-2 year old German Shepherd. That's Gorgeous with a Capital G. She has the amazing looks that most German Shepherd fans seek as well as the deep-colored, black-and-red markings. Klara embodies the alert nature of a German Shepherd and would thrive in an active family that is ready to invest in her. Her leash manners can use some work; she would benefit from basic training, which is a great way for her family to bond with her. Playgroups create a fun environment for her. She loves to be off leash and run around and greet everyone – a social butterfly who seems like she might play. She enjoys affection from her people as well. She has the smarts to learn how to be a great German Shepherd, she just needs someone to show her how it's done. If you are ready to invest in Klara's future and have eye candy at the end of your leash, then she's ready for you.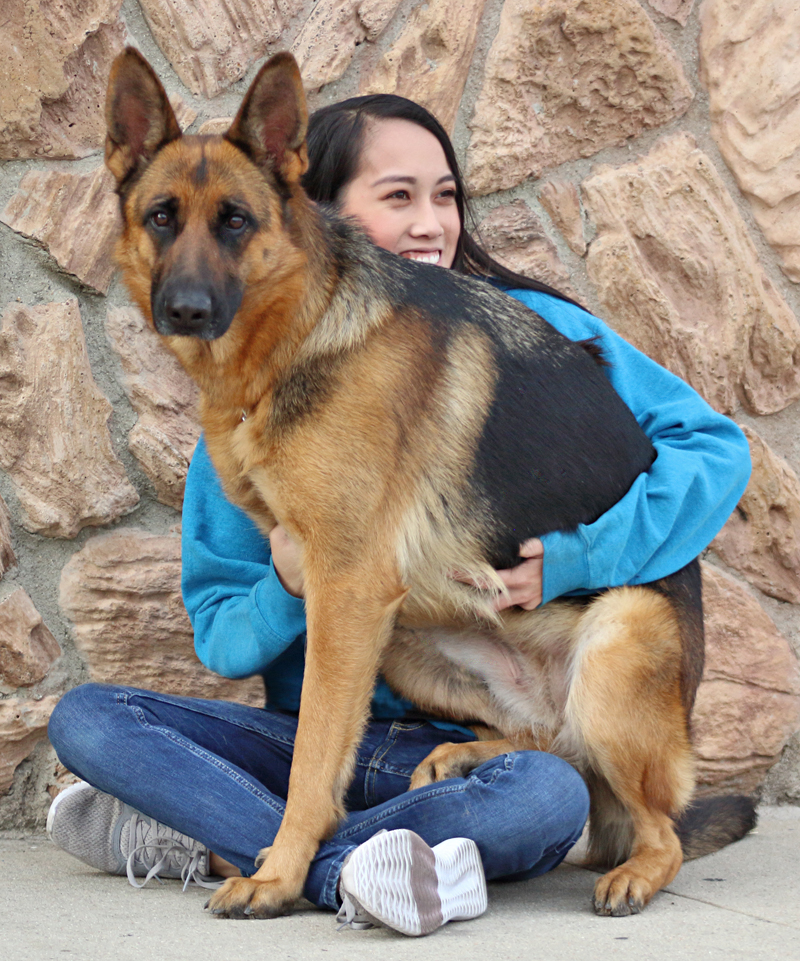 You may now use your credit card to make a DONATION,
pay an ADOPTION FEE or contribute to a
MEDICAL FUND using the convenient and secure PayPal Service
Copyright © 2003 Westside German Shepherd Rescue. All rights reserved. 191223