Westside German Shepherd Rescue of Los Angeles is a non profit 501(c)3, no kill rescue committed to saving
all types of German Shepherd Dogs from high kill shelters and adopting them to loving, qualified homes.
Annie von Annaburg
Annie von Annaburg is a beautiful 4 - 5 year-old German Shepherd female of large size and medium energy level. With a face you won't forget, Annie is a genuine people dog (she may actually believe that she is a person herself). She is responsive and calm with people, believing in you thoroughly and seeking your affection. She walks well next to you, not pulling on the leash but, when other dogs appear, she sometimes reacts to them (which is a correctible behavior). In our doggie play yard, Annie asserts herself by letting all the other dogs know that she is in charge; she has to be reminded that it's not all about her. Annie knows some basic commands and want you to teach her more. Wanting to please, she will look to her owner for direction so, if watching a dog blossom under your guidance is for you, then Annie is your girl! An experienced owner will need to set boundaries for Annie, who will do best as the only dog in the family at this time (or with a very tolerant, submissive male). Just look at that soulful face! Annie is looking for her kindred spirit; could that be you?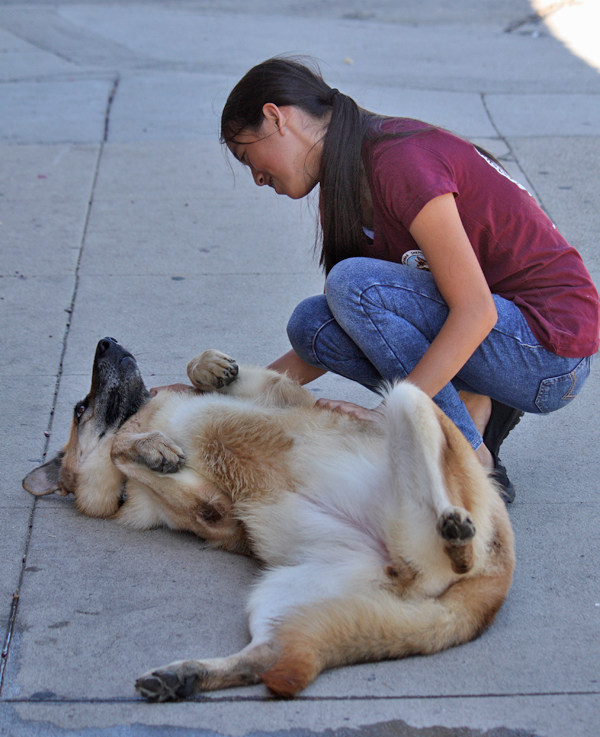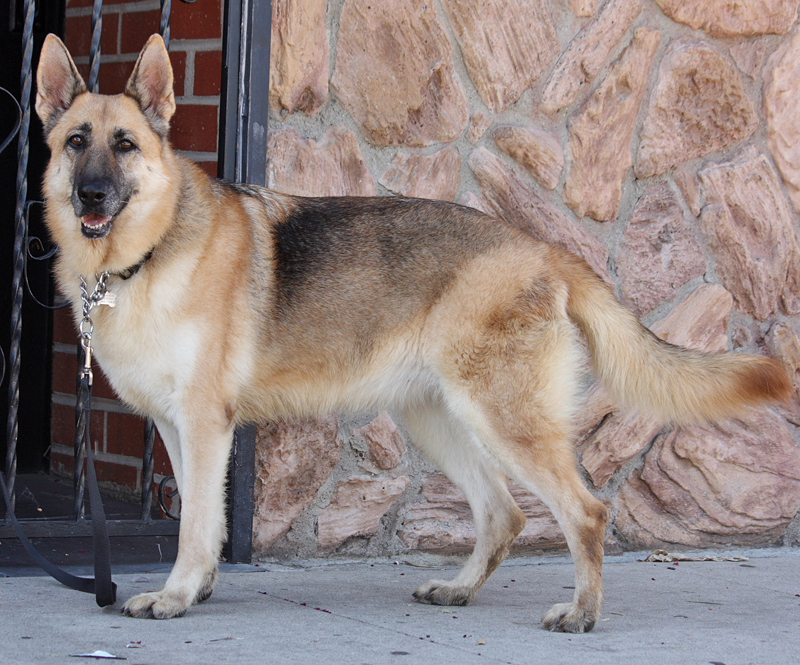 You may now use your credit card to make a DONATION,
pay an ADOPTION FEE or contribute to a
MEDICAL FUND using the convenient and secure PayPal Service
Copyright © 2003 Westside German Shepherd Rescue. All rights reserved. 160408